October 15, 2004
Sarti's Russian Oratorio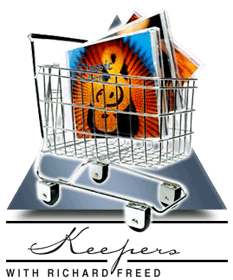 Giuseppe Sarti (1729-1802) was a very successful composer in his time -- respected and liked by his colleagues, popular with the public, Kapellmeister to Emperor Joseph II in Vienna and to Catherine the Great in St. Petersburg. In June 1784 he played duets with Mozart, who wrote to his father that, "Sarti is a splendid, first-rate creature!" Mozart at that time composed a set of keyboard variations on an aria from Sarti's immensely popular opera Fra i due litiganti. Three years later he had the stage band in the banquet scene of Don Giovanni play that aria (with Leporello remarking "Viva i litiganti!"). Sarti was on his way to Russia when he met Mozart, and he remained there until 1801, a year before his death in Berlin. In St. Petersburg he directed the Italian Opera (raising its level considerably), composed stage works in various languages (the Empress herself provided the libretto for one of them and supervised the production), survived a brief ouster in a court intrigue, and founded music schools in St. Petersburg and the Ukraine. He also composed several Russian liturgical works and some celebratory ones in which his use of bells and cannon anticipated such pieces as Beethoven's Wellington's Victory and Tchaikovsky's 1812. The origin of the work called simply "Russian Oratorio" remains a bit of a mystery, but the work itself is such a gem that anyone who hears it must wonder why it isn't part of the so-called standard repertory.

This 35-minute work, in seven movements, calls for double chorus and large orchestra, and is dated 1785. Possibly the occasion was an Easter celebration. The texts of the first three parts come from the Good Friday liturgy of the Orthodox Church. A subsequent section is a setting of Psalm 67, and the jubilant concluding chorus is Psalm 150: "Praise the Lord . . . Praise Him with fanfares . . . with harp and zither . . . with drum and horn . . . with lyre and flute . . . with crashing cymbal." The instrumental effects in this marvelous finale are ingenious and endearing, with the "Turkish music" so popular at the time (piccolo, cymbals, bass drum) given much prominence, the writing for the horns also remarkably effective, and an organ providing rich and colorful support for the entire aggregation.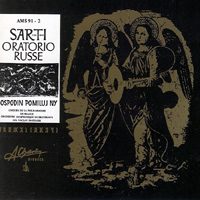 The one known recording of this work would be hard to match, let alone beat; it may also be hard to find just now. It was made by Schwann more than 30 years ago in a conspicuously reverberant church in Perugia that is blessed with a fine organ. The always dependable and frequently inspired Václav Smetácek conducted the Bratislava Radio Orchestra and Josef Veselka's Prague Philharmonic Chorus in a spirited and obviously affectionate performance. The Musical Heritage Society issued this, together with Sarti's single-movement Godpodin pomiluy ("Lord have mercy") on an LP in 1973. In 1995 the French-label Studio SM brought it out on CD (D2456 on the spine, AMS 91-2 on the label, which also identifies the orchestra as the Bratislava Symphony) as part of the series devoted to the work of the renowned producer/engineer André Charlin. Charlin must have had a grand old time with the natural reverb at these sessions, and managed to see that the horns, the organ, and the choral "Hallelujahs" rang out in powerful clarity over the larger mass of sound without sounding artificially spotlighted. Whatever it may take to find a copy of this CD, it is definitely worth the effort. Choral conductors and audiophiles everywhere ought to be alerted to the unusual charm of this music.
...Richard Freed
richardf@ultraaudio.com

All contents copyright Schneider Publishing Inc., all rights reserved.
Any reproduction, without permission, is prohibited.
Ultra Audio is part of the SoundStage! Network.
A world of websites and publications for audio, video, music, and movie enthusiasts.