June 1, 2003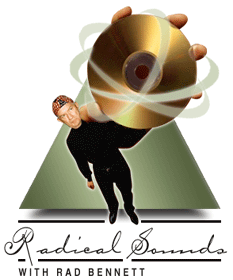 Radical Sounds: Universal May Soon Live Up to its Name Both SACD and DVD-Audio have been slow to win the support of big entertainment corporations so it was news when Universal Music -- which now umbrellas Decca, Philips, DG, Verve, MCA, and many other labels -- announced SACD releases. But just as this article was off to meet the editor's deadline, Universal announced that it would also release at least 20 DVD-Audio discs by the end of summer. Does this mean double inventory? Or does it mean that Universal believes in the "universal" player? No specific titles are being announced at this time, so trends are impossible to predict. You can keep up with the unending drama by adding Universal Music: New Formats to your browser's Favorites.

In the meantime, Universal Classics sent me a generous package of classical SACD releases, and it is possible to comment on these, as well as noticing some patterns. First off, there are only multichannel releases here; none of the Universal classical labels seems interested in two-channel stereo material. In fact, only DG has released anything older than a year or two, and those titles have been remixed into multichannel sound. Philips and London have only recent releases in their SACD catalogs -- so far, anyhow. On a very positive note, all of the releases do contain stereo tracks in addition to the multichannel ones, and every one is a Hybrid SACD that contains a CD layer. Therefore, all of these discs are backward compatible. You can buy them with the confidence that you can play them on your current CD player, and then hear their SACD layer as you upgrade equipment.

Decca, which was so instrumental in rapidly supplying releases at the beginning of both the stereo and digital eras, seems rather subdued this time around. The two SACDs I received from them were a collection of Chopin piano works, with idiomatic, sensitive playing by pianist Vladimir Ashkenazy [Decca 470 608] and a virtuoso recital of Gluck arias from the amazing Cecilia Bartoli [Decca 470 611]. The Chopin release was recorded and mixed as 4.0. The center channel is not used, and the sound through the other channels is very discreet. The overall effect is pleasing and realistic, but somewhat subdued. The Bartoli is 5.0 (and the only Universal title to use a chart on the back cover to delineate the number of channels), with quite a bit of surround information, suggesting a medium-sized hall with generous reverberation. Both strike me as being just short of outstanding.

The four DG titles were evenly split between old and new recordings. The reissue titles were both Von Karajan performances: the Beethoven Ninth Symphony [DG 471 635] and Mozart Requiem [DG 471 639]. The Beethoven has had discreet reverb added in the rear channels; its primary improvement is advanced resolution in quieter passages. The Mozart has been more extensively remixed. The soloists appear largely in the center-channel speaker, but are spread to either right or left, depending on the voice range. The overall effect is a rock-solid left-to-right lineup of soprano, alto, tenor, and bass. When the center-channel speaker is properly used, as it is here, it gives focus to the front soundstage. Voices and instruments do not wander. The surround channels suggest a cathedral-sized space and set the air all around the listener in motion. The intake of breath from the chorus just before bursting out "Dies Irae" is electrifying. I am not always in favor of monkeying around with older masters, but if you have to do it, this is the way. In spite of the fact that Karajan uses the old Sussmayr edition of the work, this disc strikes me as the best of all the Universal SACD releases.

The new DG releases are quite different from each other. A recital of Wagner arias by Bryn Terfel and the Berlin Philharmonic under Claudio Abbado [DG 4671 638] sounds detached and its performers compartmentalized. Terfel often sounds like he is in a different space from the orchestra, and this can be somewhat unsettling. On a supercharged and satisfying reading of Mahler's Das Lied von der Erde -- with soloists Violeta Urmana and Michael Schade, the Vienna Philharmonic, and Pierre Boulez [DG 471 635] -- the effect is the opposite. All the elements seem integrated. The overall sound is larger-than-life, lush, and detailed. It reminds me of the kind of sound that Decca achieved in the early days of stereo.

Two Philips releases brought even stronger memories of that sound. Both contain music of Dvorák, performed by Ivan Fischer and the Budapest Festival Orchestra. One disc contains both the Eighth and Ninth Symphonies [Philips 470 617], the other the complete Slavonic Dances [Philips 470 601]. The performances are exciting, straightforward, and robust. The 5.1 mix is appropriately large and luscious, containing abundant well-focused bass, sweet and cleanly articulated upper strings, nicely centered woodwinds, and resounding brass and percussion spread across the back. Another 5.1-channel Philips release presents Alfred Brendel and Sir Charles Mackerras conducting the Scottish Chamber Orchestra in two Mozart piano concertos, Nos. 9 and 25. The rich and detailed sound properly conveys performances that are full of joy and life.

Overall, I was impressed with the Universal Classics SACD launch. All the discs benefited from advanced resolution, far superior to regular CD reproduction. And Universal, for the most part, chose performances worth preserving in this state-of-the-art sound format. I would like to see Decca, in particular, delve into its back catalog and give us gems from its two-channel legacy. Perhaps such a series could be offered at a lower price to introduce listeners to advanced-resolution playback. Stereo Treasury and Jubilee were successful on vinyl, so why not on SACD? I would also like to see a consistent chart on the back cover, as on the Bartoli album, that would clearly indicate the number of channels being used.

More Universal SACD releases have been announced for this month. You can find a listing of them at the same website noted earlier. Next month we will look at what the Universal pop and jazz labels are doing.

In the meantime, these three outstanding releases made it all worthwhile this month:

Pink Floyd: The Dark Side of the Moon
Capitol 82136, Hybrid Multichannel SACD. Contains advanced-resolution 5.1 and 2.0 mixes, and CD 2.0 layer.
Regular readers will know that I am not too fond of record companies taking classic recordings that were not originally created in surround sound and remixing them for 4.0 and beyond. There are exceptions and this is surely one of them. Pink Floyd always seemed ahead of its time and to use a hackneyed phrase (but here a true one), this recording simply "cried out for surround." The new mix is by James Guthrie, with engineering by Joel Plante, and mastering by Doug Sax and Guthrie. It is nothing short of a masterpiece. Every sound seems exactly where it ought to be. There's plenty of surround -- boy is there plenty of surround -- but it never seems gratuitous. Hearing this set in 5.1 is like being transported into a different world. And if floating on a magic carpet of sound through a rich, radiant audio landscape was not enough involvement, there's more. Remember those voice asides and demonic clown laughs? They've now become the voices in your head! No kidding. All of this isn't just sound, either; it is high-resolution sound. Even when everything is roaring away, the sound is clean, clean, clean. In "Time" I kept waiting for the soundfield to overload and self-destruct in a sea of distortion. No way. If dealers out there really want to support the SACD format and sell it to the masses, use this disc in your showrooms. People will want to walk out with it, and will likely buy a system on which to play it, too!
Bach: Toccata and Fugue in D minor, BWV 565; Toccata and Fugue in D Minor "Dorian," BWV 538; Toccata and Fugue in F, BWV 540; Toccata, Adagio, and Fugue in C, BWV 564
E. Power Biggs playing the Four Antiphonal Organs of the Freiburg Cathedral.
Sony SS 87983, Multichannel SACD. Contains advanced-resolution 5.1 and 2.0 mixes, and CD 2.0 layer.
Here is the perfect showroom companion disc to the Pink Floyd reviewed above. The great Freiburg Cathedral has four organs: the Marien, Choir, Nave, and Gallery instruments. In the heyday of quad sound, 1973 to be precise, Columbia recorded organist E. Power Biggs playing this quartet of instruments from a single console. They arranged it with one organ in each of the four channels. This was cheating somewhat, as the instruments are not really arranged in a perfect square, but are disbursed throughout the length of the 100-meter church. Diagrams are provided in the CD booklet, with a wry note from original session producer Andrew Kazdin: "Of course, if the listener wishes to more precisely recreate the interior [of the church], he is free to relocate his speakers to conform to the actual positioning of the organs." I found the result, as remixed into 5.1 by producer Louise de la Fuente and engineer Richard King, to be so satisfactory that such drastic action was not needed. Much credit must go to Biggs for this dynamic recording. What could have been a circus act is actually very musical, and logical as well. Distributing some of the fugal passages among the different organs makes the texture much cleaner than usual, yet there is always an overall sense of space and place. When I closed my eyes, the sound was much more like a huge cathedral with six-second reverberation than my own small listening room. The only operative word that will do is overused, yet fully applicable here: awesome. The two-channel mix has the same advanced-resolution clarity as the 5.1, but really pales by comparison with it. Armed with this disc and the Pink Floyd above, a consultant at a good audio store ought to have no trouble selling the concept of multichannel music, as well as several SACD surround systems a day!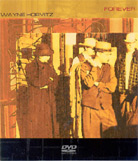 Wayne Horvitz: Forever
Wayne Horvitz, piano; Keith Lowe, acoustic bass; Andy Roth, drums; Timothy Young, guitars.
Hi-Res Music HRM 2001, DVD-Audio/Video. Contains advanced-resolution 2.0 PCM 24/96 mix.
Wayne Horvitz, generally associated with John Zorn and the American Composers Orchestra that he founded, is a thoughtful musician. The program presented here, all written by Horvitz, is composed jazz. One track, "Ben's Music," was composed for a production of Death of a Salesman. Two other cuts were lifted from a commission for a small film score, and still another is excerpted from a composition written for the Seattle Chamber Players. This is singularly mellow, laid-back music, easy on the ears and blood pressure, yet intellectually stimulating. The recording was originally on Songlines Recordings, an appropriately named label for such a lyrical effort. It was recorded by Tucker Martine in 1999 at Studio Litho in Seattle. This is one of those recordings that can blindside a listener. At first it can sound overly subdued, until one realizes that it's what is missing that makes the difference. There is no gain riding, distortion, hiss, spotlighting, or digital angst. Those things just aren't there in this "set things up and let the musicians control the sound" analog production! We have become so used to hearing equalized recordings that when a disc genuinely sounds natural, as this one surely does, it takes a little welcome ear adjustment. The David Swartz, Michael Stern, and Mark Waldrep-produced DVD transfer perfectly preserves the purity of sound. The clear piano tones, hushed brush strokes on the drums, gentle attack on each guitar note, and properly balanced string bass punctuation are all heard as clean as a whistle without any distractions in the way. Hi-Res has many other amazing DVD-A recordings in its catalog, many of them licensed from Concord Jazz. Check out the list at www.hiresmusic.com.
...Rad Bennett
radb@ultraaudio.com

All contents copyright Schneider Publishing Inc., all rights reserved.
Any reproduction, without permission, is prohibited.
Ultra Audio is part of the SoundStage! Network.
A world of websites and publications for audio, video, music, and movie enthusiasts.