May 1, 2004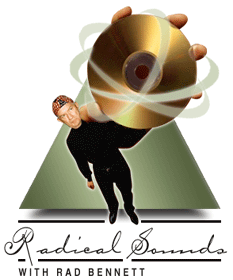 Radical Sounds: The Future is DVD
I just received three wonderful Neil Young DVD-Audio discs with a difference. They are not multichannel, containing only 24-bit/176kHz two-channel tracks, and backup LPCM 24/48 tracks to make the disc playable on DVD-Video machines. The three titles, On the Beach, American Stars 'n Bars, and Hawks & Doves, sound wonderful: crisp, clean, and freshly minted. This is high resolution at its best.
More important, these discs could, taken with other recent events, forecast a trend. Until now, the DVD-A camp has seemed relatively uninterested in two-channel stereo, remixing all titles for multichannel playback. Most of these titles have also carried alternate high-resolution two-channel tracks, but these have not been the featured configuration. Young's embracing of the DVD-A medium as a way to produce high-resolution sound in any configuration of channels could be a sign that DVD-A will ultimately win out over SACD.
Consider this: The DualDisc -- which can be CD on one side and DVD-A or DVD-V on the other -- is now a fact. The possibilities are unlimited. The DualDisc quells one of the main arguments about DVD-A: that it was not playable on CD players, especially the millions found in cars and trucks. A DualDisc can be played wherever you go: at home on a DVD-A player, and then, if you haven't finished listening and must go somewhere, you can pop it in the car machine, other side up, and finish your listening. If you don't have a DVD-A player, you can play the CD side in your DVD-V player. The DualDisc is forward- and backward-compatible.
The problem with producing DualDiscs for a mass market is their thickness. But now, in test marketing in the Boston area by Time Warner and Sony, the discs have been proven to work in all machines. I expect some commercial releases by Christmas.
At the same time, the new Crutchfield catalog lists no CD players. Everything is listed as a "DVD/CD" player. "DVD" is written first.
Given all this, one can't help but think that CD is dying and DVD is the medium of the future. Many software manufacturers will continue to make CDs, because they're playable on any machine. But as "any machine" comes more and more to mean a DVD/CD player -- or, better, a universal DVD-V/DVD-A/CD/SACD player -- producers will go for the better quality and additional features that DVD provides.
In the meantime, this was an unusual month for good releases:

Elton John: Goodbye Yellow Brick Road
Island B0001570-36, two discs, Hybrid Multichannel SACD.

As the LP grew in popularity, finally eclipsing 45s -- the "singles" format so popular in the 1950s and '60s -- artists and producers of pop music began to think in larger terms. The concept album was born, a program in which each track occupied a special place, seeming to evolve from the preceding track while leading to the next. This concept album, originally released in 1973, has proved one of the greatest and most enduring.

This 30th Anniversary Edition, in glorious SACD sound, blows out of the water almost anything recorded since. Its glorious music has been reworked into a raucous 5.1-channel mix by Greg Penny, who seems to have the measure of each song in his bones. The opening track, "Funeral for a Friend," always seemed destined for surround. Those of us who fooled around with bucket-brigade sound-delay systems and units that played with in- and out-of-phase sounds would revel when we could get those opening wind sounds to swirl around the room. The multichannel tracks on this SACD do that with aplomb, building and panning until the stringent, anguished synthesizer homage to pain is anchored in the center channel. The whole brief sequence is one of the most thrilling demos of multichannel imaginable.

There is a lot of surround sound throughout the program, much of it boisterous. "Saturday Night's Alright for Fighting" could be destined to be this decade's lease-breaker, yet it's clean as a whistle. Even when the din is at its loudest, the struck cymbal rises over the furor as clear as can be. And listen to the beginning of "Sweet Painted Lady," with just Elton's voice and acoustic piano with drums. The voice and piano sound uncanny in their realism. Score another one for high resolution. This set gave me such a high I thought I'd never come down.

If you're a diehard two-channel-only listener, the stereo SACD tracks are outstanding too, displaying great clarity and clean articulation of every note. They sound the best to me of any two-channel version of this album, including Mobile Fidelity's LPs. The CD tracks are great for the car and are very good, but seem restricted compared to the SACD ones.

The packaging suits the quality of the discs. The original booklet and art are reproduced with magnificent clarity and rich color, with no hint of photocopying or reduction.

There are two SACD editions of Goodbye Yellow Brick Road. For $10 more, you can have a deluxe edition that includes a DVD-Video disc of the Classic Albums program that tells all about the making of this groundbreaking recording.



Roxy Music: Avalon
Virgin 83871, Hybrid Multichannel SACD.

This has always been a voluptuous-sounding gig -- a set usually listed as one of the great ones. I'd always thought of Roxy as Pink Floyd without attitude -- lush and comfortable, but a little wimpy. The new multichannel mix on this disc alters that opinion. With everything open and instruments distributed around the room, attacks seem cleaner, rhythms more urgent -- all of that without taking away from the basic magic-carpet-ride effect. By comparison, the two-channel version now sounds flat and congested. The master tape of "India" has been lost, so there's some manipulative 360-degree panning that actually works. But "Avalon" is this disc's demo track: vocals center front, backing vocals in the rear, and instruments all over the place, all anchored by solid, well-focused bass. It's an arresting and appealing sound.



Steely Dan: Gaucho
MCA B0000868-36, Hybrid Multichannel SACD.

If you're looking for a disc to test the transient response of your speakers or simply to demonstrate their clarity, look no further. This is the same mix Elliott Scheiner did for the DTS multichannel release three or more years ago, but this time in high-resolution sound. The first track opens with crisp yet never brittle drums spread across the center, mellow guitar to the front right. Then horns and backing vocals sneak in from the rear, all leading up to Donald Fagen's lead vocal in the center channel, bled just enough into the left and right front channels. The overall acoustic is dry and clean, clean, clean -- there's not a particle of unwanted sound or distortion. The high-resolution two-channel version is just as clean but not quite as clear, due to having all that rear-channel information mixed into the front channels. Throughout the whole disc, the bass has a presence and focused attack that made my jaw drop in amazement. Let's hope Universal will someday remix Aja and Katy Lied (my favorite Steely Dan disc) with the same expertise and results.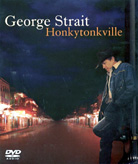 George Strait: Honkytonkville
MCA B0001620-19, DVD-Audio. Contains MLP 5.1 and 2.0 tracks and Dolby Digital 5.1 tracks.

Although other country singers get splashier production and hit the headlines more often, it is George Strait, for my money, who has been the rock around which the others revolve. This is one of his best ballad albums, filled largely with songs about love gone wrong. His delivery is heartfelt, genuine, appealing, and simplicity itself. How can you argue with a line like "Desperately I long to feel your touch / But you left me alone in love" (from "Desperately," by Bruce Robinson and Monte Warden)? The backup musicians are great to a man, and the recording is clean, clear, and immaculately balanced. The surrounds are used quite a bit, for backing vocals and harmony instruments, but never seem overbearing. There's nothing spectacular about this disc, but it stands out due to its artistic sincerity and engineering integrity. My only complaint is the onscreen lyrics. Crammed onto a single screen, they're somewhat hard to read.



Shostakovich: Piano Concertos 1 & 2; Shchedrin: Piano Concerto No. 2
Marc-André Hamelin, piano; BBC Scottish Symphony Orchestra; Andrew Litton, conductor.
Hyperion SACDA67425, Hybrid Multichannel SACD.

Dmitri Shostakovich was a piano virtuoso until he stopped playing in the 1950s for physical reasons, and Rodion Shchedrin assumed the role as potent composer-performer for another generation. The first Shostakovich concerto, written when its author was very young, is scored for strings and trumpet. Concerto No. 2 was written for the composer's son, Maxim, and is scored for full orchestra. Both works bubble with good-natured sarcasm and high energy. Shchedrin's Concerto No. 2 is more acerbic and bristles with hammered rhythms.

Marc-André Hamelin tosses off all three of these technically difficult works as if they were child's play. That's not to say that this potent artist plays frivolously; it's just that his incredible technique allows him to be expressive without having to worry about getting the notes right. Litton's accompaniment is right on the money.

The recording is of the same high quality we've come to expect of Hyperion's two-channel CDs, but with more presence and higher definition. Oddly enough, there's no center channel, which might have anchored the piano sound a bit more. As it is, where it appears to come from will depend on where you sit. Wherever that is, the actual sound of the instrument is incredibly realistic -- this is some of the best piano sound I have heard from any high-resolution disc. The orchestra sounds as if it's just behind Hamelin, so the balances are ideal. This is now my favorite recording of the popular Shostakovich concertos, and the Shchedrin was a challenging discovery.
...Rad Bennett
radb@ultraaudio.com

All contents copyright Schneider Publishing Inc., all rights reserved.
Any reproduction, without permission, is prohibited.
Ultra Audio is part of the SoundStage! Network.
A world of websites and publications for audio, video, music, and movie enthusiasts.