May 1, 2005
Opera and Surround: Cinematic Possibilities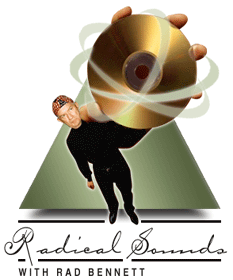 I recently received and auditioned Carlos Kleiber's 1977 recording of Verdi's La Traviata, remixed to 5.0-channel surround and released on hybrid multichannel SACD [Deutsche Grammophon 477 077 2]. It's a crackerjack performance, with Plácido Domingo and Kleiber at their best, and the sound has good presence and definition. The duet that extends the Act I brindisi, or drinking song, is accompanied by an offstage band, and I was delighted to find that the band was effectively placed in the rear channels while the main orchestra remained up front, with the singers. Moreover, when Domingo's offstage voice chimes in with Ileana Cotrubas, it's in the right rear channel.

These effects do not at all smack of production stunts, but heighten the drama and create a sense of transparency coupled with "being there" presence. Listening, I was reminded of Anna Russell's satirical discourse on Wagner's Der Ring des Nibelungen. Near the beginning, the great comedienne describes the opening of Das Rheingold: "The scene opens in the river Rhine. [long pause] In it!" In the early days of stereo, when London/Decca recorded its famous Ring cycle, conducted by Georg Solti, producer John Culshaw and his engineers went to great pains to create different acoustics for the cycle's different settings. I believe they were on the right track -- one that should be a natural for high-resolution surround formats.

But it must be remembered that high resolution is, first and foremost, about better sound. That fact accepted, both DVD-Audio and SACD offer multichannel possibilities that would seem to suit opera hand in glove. Besides the obvious offstage effects, multichannel offers a chance to put the listener on stage, in the middle of the action. It's like having the thrill of being a spear-carrying extra in Aïda. Two-channel playback still binds the listener to a seat in an auditorium; with multichannel, that listener can move around, observing the goings-on from different aural vantage points. The difference is similar to that between stage and screen: Two-channel stereo is the stage, multichannel is -- or can be -- the big screen.

Few producers have taken advantage of the cinematic listening angles offered by multichannel. Decca did in its La Bohème, in which the Act II stage band enters from the rear. A Naxos DVD-A of highlights from Mozart's Don Giovanni places the final-act devils that drag the Don off to hell all around the listener. To my mind, such instances are too infrequent. Most high-resolution recordings merely use the rear channels for ambience.

Back in the Quadraphonic days of the 1970s, EMI had the right idea, producing several opera recordings in full 4.0-channel surround. Notable was an Aïda conducted by Riccardo Muti. The opera is "staged" around the listener, who becomes more of a participant. This recording made its way, briefly, to DTS. EMI could release it on SACD or DVD-A, but the company has shown little interest in high-resolution formats since its initial release of classical DVD-As more than two years ago.

I challenge the producers of opera recordings with this idea: Because a recording is a recording and not a live performance, why ground it in one space? I'm not asking for Ping-Pong effects or crazy stuff, but why not think of opera in multichannel as being like the "opening up" of a play into a film? (Think West Side Story.) Many operas are now available on DVD-Video. If we want to experience a stage production, we can watch those, if not in high-resolution sound, then at least in good DTS. But for multichannel audio, where the imagination can roam free, how about some responsible flights of fancy? Thanks to DG and its splendid La Traviata for discreetly pointing the way.

Here are the three great high-resolution recordings that made the Radical cut this month:

J.S. Bach: St. John Passion
Netherlands Bach Society; Jos van Veldhoven, conductor.
Channel Classics CCS SA 22005, Hybrid Multichannel SACD.
Bach revised his St. John Passion several times, but no official score has survived. The Netherlands Bach Society, working with surviving instrumental and vocal scores and a solid sense of what is known of Bach's performing style, has reconstructed the work as it might have first been heard. One of the big controversies concerns the choral parts. Were they really sung by what we consider a chorus, or by a vocal ripieno; i.e., a second group of soloists that would join the first during ensemble passages? Conductor Jos van Veldhoven has opted for the latter approach, which means that when the full vocal complement is singing, it numbers but eight or nine singers. The instrumental forces are scaled accordingly: two oboes, five strings, and continuo -- organ, harpsichord, or theorbo. The approach creates an incredibly intimate reading in which the text becomes more important and storytelling reigns. Every performer is first-rate, essential for such a chamber music approach, and Veldhoven paces each passage ideally. The sound is what we've come to expect from Channel Classics: warm, rich, and transparent, the rear channels used to add depth and dimension to the front soundstage. The soloists are scattered across the entire front of the stage; coupled with the transparent sound, this proves most effective. In fact, the clarity and transparency are remarkable. An accompanying hardbound book contains the texts, notes, and many colorful reproductions of artworks from the Catharijneconvent Museum of Utrecht. This is appropriate for a performance, recording, and presentation that are themselves works of art.

Grieg: Sigurd Jorsalfar; Landkjenning; Bergliot; Funeral March in Memory of Rikard Nordraak; Den Bergtekne
Håkan Hagegård, baritone; Gørild Mauseth, narrator; male-voice choir from the Bergen Philharmonic Choir, Seim Songkor & Kor Vest; Bergen Philharmonic, Ole Kristian Ruud, conductor.
BIS-1391, Hybrid Multichannel SACD.
This is an SACD of wonderful discovery. Many people know Grieg's Homage March from his incidental music for Sigurd Jorsalfar, but few have heard all eight pieces he composed as incidental music to the Bjørnson play. The whole work turns out to be noble, nationalistic Grieg at his heroic and poetic best. The disc is filled out with other seldom-heard, unjustly ignored works by the beloved Norwegian composer, including the ambitious Bergliot, a melodrama for declamation and orchestra, and the Funeral March in Memory of Rikard Nordraak, orchestrated by Johan Halvorsen so that it could be played at Grieg's own funeral. This disc joins earlier ones conducted by Ruud and issued in this series as the best Grieg, and the best SACDs, around. The sound is a marvel. The soundstage is wide and deep, the chorus clearly behind the instruments, the soloists slightly in front. Every sound, soft or loud, has uncanny presence. High resolution gives such transparency to the incredibly good male chorus that it seems each man can be heard making his individual contribution to the overall sound. I cannot remember hearing a better male chorus. The snare drum has a realistic burr often dulled by recordings of lower resolution. I could go on citing individual cues, but perhaps it's best to just say that this is one of the best orchestral SACDs out there, and to let you experience its many delights as joyful surprises.

Béla Fleck: Drive
Mobile Fidelity UDSACD 7003, Hybrid Stereo SACD.
The original LP of this seminal album came out in 1988. It became Béla Fleck's most popular recording and, 17 years later, probably still holds that position. To say that Drive crossed boundaries would be tame -- it galloped over them, its "newgrass" bluegrass style appealing to those who normally don't care for the genre. Most of the titles are upbeat, finger-picking ear feasts that make good, er, driving music. But a few tracks, such as "The Lights of Home," slow down a bit and allow the band to produce a sound resplendent with nostalgic, heartfelt twang. Drive's sound has always been highly regarded, but this SACD is as close to perfection as we're liable to get without actually being there. All the picked instruments can be heard with vivid realism, and the fiddles have uncanny presence. The bass is solid and focused without ever being too prominent. This recording can serve as a "how to do it" example for bluegrass and SACD producers alike.
...Rad Bennett
radb@ultraaudio.com

All contents copyright Schneider Publishing Inc., all rights reserved.
Any reproduction, without permission, is prohibited.
Ultra Audio is part of the SoundStage! Network.
A world of websites and publications for audio, video, music, and movie enthusiasts.