December 1, 2005
Another Label Supports Hi-Rez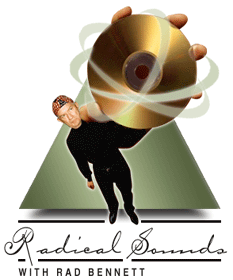 A few months ago, I was sent a wonderful recording of the music of Frank Martin -- a hybrid multichannel SACD release on Capriccio. I knew the label from having reviewed some of its two-channel recordings some years back, and remembered it fondly for its varied repertory, and for its having signed the magnificent Petersen Quartet to an exclusive recording contract. Thinking that if they'd released one SACD there might be more, I began to snoop around via Google.
Sure enough, though it seems to be one of the best-kept secrets around (not even Acoustic Sounds lists them for sale), there is a rich trove of hybrid multichannel SACDs in the Capriccio catalog. These include a complete set of the Shostakovich symphonies, a sumptuous recording of Ravel's String Quartet by the Petersen, and quite a few more, all apparently original multichannel recordings. In Capriccio's SACD Surround series are older recordings that have been remixed to 5.0 channels, available online for about eight bucks each. It's hard to find two-channel CDs for that little.
The mixes are curious. Many are no more than good three-channel up front, with just the ghost of a rear-channel effect for sweetening. Other mixes are more robust, and it is these that impressed me most. Remember, it isn't just a multichannel mix that makes an SACD; most important is the high resolution of the recording. But if a session is remixed for multichannel sound, the engineers should not be apologetic about it.
Extremely virile readings of Bartók's first two pianos concertos from pianist Zoltán Kocsis, backed by György Lehel and the Budapest Philharmonic, were especially impressive [Capriccio 71 044]. There is so much presence that soloist and players seem to leap from the speakers. In fact, the speakers seem to disappear in this well-coordinated mix. A disc of Weber overtures, with Gustav Kuhn conducting the Staatskapelle Dresden, is only slightly behind [71 045], and what seems to be the only recording of an excellent Requiem by Gossec was good as well [71 043], with perfect balance between chorus and orchestra. The packaging for this series is attractive and the liner notes easy to read.
It's great to see such commitment to SACD, but not all labels have gone this route. Next month, as we enter 2006, I will present an overview of labels that do and do not support multichannel and/or high-resolution formats. In the meantime, here are three great releases to munch on:

Corelli: Concerti Grossi, Op.6
Musica Amphion; Pieter-Jan Belder, director.
Brilliant Classics 92610, two Hybrid Multichannel SACDs.
Arcangelo Corelli is often dismissed as a lesser Baroque composer. This could not be further from the truth. He was a pioneer, the greatest violinist in Rome in the late 1600s and early 1700s, and his writing influenced Couperin, Vivaldi, Bach, and Handel. He seemed always capable of writing a good melody, and his knowledge of stringed instruments allowed him to compose works that make those instruments sound wonderful. He is best known for the eighth concerto of his Op.6, Fatto par la notte di Natale, aka the "Christmas Concerto." It is beautifully played in this two-disc set from Brilliant Classics, as are the other 11 concertos that make up Op.6. Pieter-Jan Belder directs Musica Amphion from the harpsichord, which does not keep him from adding rich embellishments to the continuo. To add variety to that part, archlute is sometimes used in place of or to augment the harpsichord. The two violin soloists are impeccable and sensitive players, and the remaining members of the ensemble are of virtuoso caliber. The sound is robust, very rich and resonant, yet never muddy.
Another hi-rez disc of Corelli's music has come out on the Arts label. This release encompasses the 12 sonatas for violin, violone, and harpsichord, Op.5. These were written close to Op.6, so it is no surprise that there are melodic links and influences. It is instructive to listen to both collections in the same listening cycle. Stefano Montanari is the able and eloquent violinist, playing with lyricism and spirit. The continuo augments the Accademia Bizantina with lute, guitar, organ, and harpsichord. All the instrumental colors are done full justice in a recording that is exceptionally warm and appealing. It is the same sound provided for the Vivaldi I reviewed a few months ago, which was performed by the same artists on a DVD-Audio release. Arts has since switched to hybrid multichannel SACD with no loss of quality.

Smetana: Ma Vlast
London Symphony Orchestra; Sir Colin Davis, conductor.
LSO Live 0516, Hybrid Multichannel SACD.
Bedrich Smetana's six-movement paean to his native Bohemia is one of the pinnacles of nationalistic music. Drawing from mythology and the beauty of the countryside, the composer fashioned a work that thrills the heart and makes the blood flow a little faster. This performance is passionate and full of fervor, and proves that you do not have to be Czech to turn in an idiomatic reading. Forty years ago, Colin Davis was one of the more exciting young conductors. Now titled, he has often proven pompous, even boring, but Ma Vlast seems to bring out the kid in him -- this performance is smokin'. LSO Live recordings have impressed me on the whole, and this one is no exception. The sound is robust, with ideal presence, frequency and dynamic range, and just the right amount of sound from the rear channels to re-create the sound of a good, reverberant hall. As with many other LSO releases, the applause has been edited out, and there is little bothersome noise from the audience. Check out the voluptuous harp sound at the beginning of the first movement, Vyšehrad, and you'll be hooked. The second and most famous movement is The Moldau, which depicts the river Vltava as it flows from the countryside into Prague. As the river enters the capital city, it rushes by Vyšehrad, the high rock and fortress home of the kings of Bohemia, which guards the city. At that point, Smetana changes from minor to major and the theme from the first movement comes blasting through in the brass. It is one of the most thrilling passages in all music, and this performance of it made my hair stand on end.

Willy Porter: Willy Porter
Six Degrees 687036 1115-2, Hybrid Multichannel SACD.
I had never heard Willy Porter before popping in this SACD, but I hope it won't be the last time. He's a great balladeer with a sweet, pure voice, plays a mean guitar, and is a decent songwriter of more than ordinary depth. This was his first CD, originally released in 2002 and now reissued in a skillful multichannel mix. The hi-rez sound lets all the nuances of Porter's singing and playing come through clearly, and his small group of backup musicians is nicely spread throughout the soundstage and around the room. Backing vocals, in particular, turn up in the rear channels more often than not, but there's nothing startling behind you -- it all sounds meant to be, with the focus clearly up front.
...Rad Bennett
radb@ultraaudio.com

All contents copyright Schneider Publishing Inc., all rights reserved.
Any reproduction, without permission, is prohibited.
Ultra Audio is part of the SoundStage! Network.
A world of websites and publications for audio, video, music, and movie enthusiasts.