August 1, 2008
High Resolution Is Alive and Well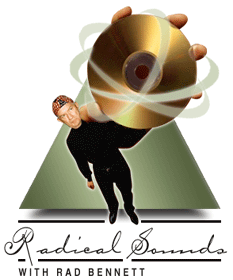 High-resolution sound is no longer found only on SACD and DVD-Audio. Last month I reviewed a marvelous package from the audiophile 2L label that included a Blu-ray Disc with Dolby TrueHD, DTS-HD Master Audio, and uncompressed PCM tracks, all in multichannel, the latter also offering a two-channel option. Some record producers have begun to remember that the standard-definition DVD spec includes the ability to release two-channel 24-bit/96kHz sound. John Mellencamp's new album, Life, Death, Love and Freedom, includes a hi-rez SD DVD playable on any regular DVD player, provided the player allows it. At worst, a player will downconvert the signal to 24/48, which isn't chopped liver. AIX Records offers lossless and uncompressed HD downloads at its website, www.itrax.com. AIX also plans to release titles on Blu-ray that will include 1080p video with true 24/96 sound. From now on, you can expect to see in this column reviews of hi-def releases in these new -- and old -- formats, as well as DVD-A and SACD.
Mahler: Symphony No.2, "Resurrection"
Diana Damrau, soprano; Petra Lang, mezzo-soprano; Chorus of the Deutschen Staatsoper Berlin, Staaskapelle Berlin; Pierre Boulez, conductor.
EuroArts 2054414, HD DVD.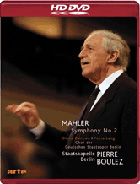 To celebrate his 80th birthday, Pierre Boulez was invited to conduct this riveting performance before a sold-out house: the Berlin Philharmonie. The event was well worth documenting. Boulez is stone-faced at almost all times, using only economical gestures to lead his mammoth forces. The Chorus of the German State Opera and the Staatskapelle Berlin respond with, respectively, precise singing and playing that are passionate yet controlled. This might not be the greatest version of the work ever recorded, but it has more great moments than any I remember. Some will have you emitting a deep sigh of satisfaction at their profound beauty, while others will raise the hairs on the back of your neck. The HD camera work is expertly handled, the camera always on the right instrument or singer at the right time, and the images are very detailed, with true colors and excellent contrast. The audio tracks are lossless Dolby TrueHD, absolutely as good as anything I've heard on SACD. All frequencies are handled well: The bass is solid, with ideal focus and edge; the upper strings are never strident, but sweet and airy, with a distinct analog feel; and the brass are often mellow, while at other times have pungent bite. The balances are perfect, with just enough sound from the surround channels to give one a feeling of space without ever calling attention to themselves. Those of you with the proper player will probably want to visit Amazon.com to find this HD DVD; others might want to wait for the inevitable Blu-ray edition. Whether it uses Dolby TrueHD or uncompressed PCM, this release proves that there is life for multichannel music recordings in formats other than SACD and DVD-Audio.
Riisager: Benzin; Archeopteryx; Til Apollon, Lysets Gud
Danish National Symphony; Owain Arwel Hughes, conductor.
Da Capo 6.220527, Hybrid Multichannel SACD.

The first question one might ask, on hearing his charming and witty score for the ballet Benzin, is why haven't we heard this music by Knudåge Riisager before. From the beginning trumpet call until the finale, Benzin bubbles over with vitality and charm. Though its three performances in 1928 received high marks from critics, Benzin was written in collaboration with Robert Storm Petersen, a bizarre cartoonist of the day, and the audience didn't seem to understand the ballet. The music -- in the same realm as the satirical works of Prokofiev, Poulenc, Milhaud, and Ibert -- is brilliantly orchestrated, with special attention given to the percussion section. The Danish National Symphony, a world-class ensemble, plays Benzin and the two accompanying works with flair and accuracy. The sound is about mid-hall, which is what Da Capo engineers seem to generally favor, but all instrumental lines are clean, the hall adding only enough ambience to warm up the sound a bit. The balances are ideal, and the two-channel CD and SACD mixes retain just enough of the hall reflections to retain their warmth as well; should you lack a multichannel player, these mixes stand on their own.
John Gorka: The Gypsy Life
AIX 83053, DVD-Audio; contains MLP, Dolby Digital stage and audience mixes, PCM 24/96 stereo mix, CD mix.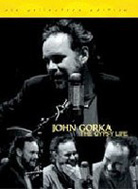 Here's another great one from AIX Records, from which we've come to expect no less. Folksinger-songwriter John Gorka is a favorite of AIX CEO and recording engineer Mark Waldrep, and it shows in the care that has been taken with the audio and video programs here. The HD video is as clean and clear as any I have seen, though for the moment it's available only in SD DVD format and needs to be upconverted, in my case by a player with the fabled Reon chipset. As usual with an AIX release, this set provides many options. Disc 1 is a DualDisc (one side CD, the other DVD-Audio), while disc 2 is a double-sided SD DVD: side 1 presents a linear program with the songs, interviews with Gorka, session photos, and Gorka's music videos. It's all spaced out to make a satisfying whole, with many chapter stops. Side 2 is more interactive, with bios of and information about all the musicians, the recording studio, and a lot more. But back to the DualDisc: The program sounds splendid on the regular CD side, but listening to the DVD-A side, with its hi-rez sound and discreet 5.1-channel mix, it's almost as if I can touch the players -- this is aural intimacy to the nth degree. Gorka's mellow voice is the focus in the center channel; I've seldom heard such natural-sounding vocals. Many others have noticed this set, which was one of two recordings to recently win the International Audio Engineering Society's award for Best Engineering.
Pamela Thorby: Garden of Early Delights
Pamela Thorby, recorder; Andrew Lawrence-King, harp, psaltery.
Linn CKD-291, Hybrid Multichannel SACD.

Longtime audiophiles will tell you, and rightly so, that it's not necessarily the big sounds that prove the mettle of an audio system, but the smaller. When auditioning new loudspeakers, I always carry a piano-and-guitar disc with me, and I now might carry this one as well. Pamela Thorby's Garden of Earthly Delights is largely devoted to intimate music -- by such Renaissance composers as Van Eyck, Ortiz, Dowland, Bassano, and Fontana -- that evokes feelings of joy and pleasure. These works are played perfectly by Thorby and Andrew Lawrence-King, both stellar soloists who combine their virtuoso talents in ensemble playing of the first order. Linn Records has provided sound so clear that there's no thought of a speaker being in the way. The CD tracks are excellent, the two-channel SACD tracks a bit brighter and cleaner, the multichannel SACD tracks warmer and more three-dimensional. This disc will cause a frown only if you find that your audio system is not up to the task of reproducing it.
. . . Rad Bennett
radb@ultraaudio.com

All contents copyright Schneider Publishing Inc., all rights reserved.
Any reproduction, without permission, is prohibited.
Ultra Audio is part of the SoundStage! Network.
A world of websites and publications for audio, video, music, and movie enthusiasts.